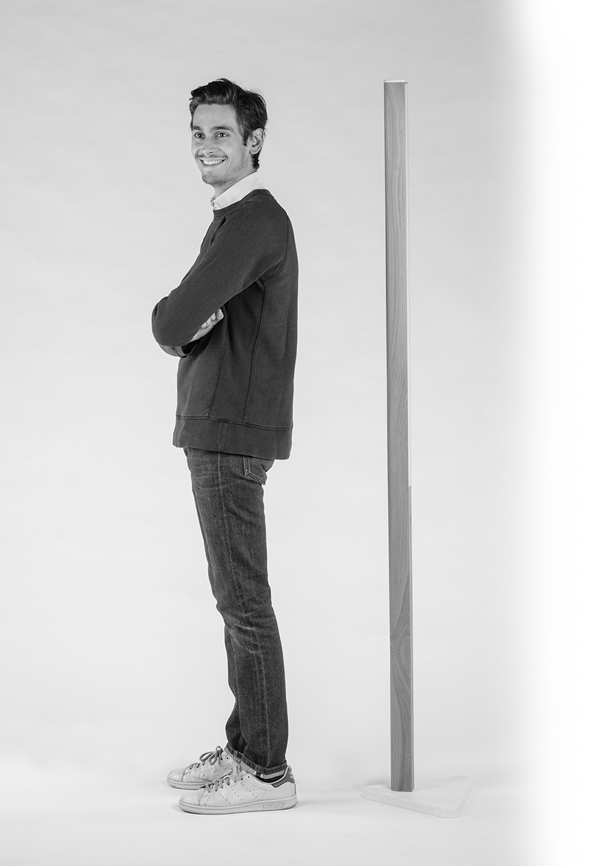 BIOGRAPHIE
Français
Henri P est né le 9 janvier 1994. Fils d'un entrepreneur de menuiserie réputé de la région de Toulouse en France, il se passionne dès son plus jeune âge pour la création d'objets en bois.

Il décide très tôt d'arrêter ses études pour faire de sa passion un véritable métier : À l'âge de 16 ans, il quitte le lycée pour suivre des études chez les Compagnons du Devoir où son talent le promeut meilleur apprenti de la région Midi-Pyrénées.
À la suite de cette formation, il travaille auprès de son père qui lui transmet son savoir-faire au sein de l'entreprise familiale. En 2012, son esprit créatif le pousse à se lancer dans la création d'objets design et à réaliser ses premières créations.
De par son savoir-faire intransigeant, Henri P conçoit et fabrique des objets modernes de qualité, 100% made in France.
English
Henri P was born on january 9 in 1994. The son of a renowned carpentry entrepreneur from the Toulouse area in France, he developped a passion for creating wooden objects from the earliest age.
He decided very soon to stop his studies to turn his passion into real craftmanship : aged 16 years old, he quits high school to receive a training with the Compagnons du Devoir where his talent awards him the "best apprenctice" title of the Midi-Pyrénées region.
Following this formation, he worked closely with his father who passed on his expertise to him within the family company. In 2012, his creative mind pushed him to join the world of profressional design and bring his first creations to life.
With his uncompromising expertise, Henri P designs and manufactures modern quality objects, 100% made in France.